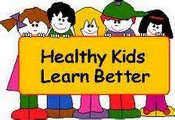 Thank you for visiting!
The purpose of the school health program shall be to supplement the efforts and guidance of parents to bring about an awareness on the part of students for regular health care.
The objectives of the school health program are:
1. To promote good health habits among students.
2. To stimulate a sanitary, safe and healthful environment in school.
3. To assist in the identification and referral to appropriate health care providers for medical, psychological and physical needs.
School Required Immunization Information